---
Carta de la Presidenta
E. Gallardo
♦
Carta de la editoria general
M. Á. Hernández Cifre
♦
El congreso bienal de la RSME en Ciudad Real
H. Herrero
♦
Antonio Martínez Naveira (1940-2021)
VV. AA.
♦
Escalas musicales
J. Á. Cid
♦
Sistemas dinámicos polinomiales
B. Pascual-Escudero y A. Torres
♦
El teorema de proyección de Marstrand
E. Mayordomo
♦
La escuela de Chicago
E. Labarga Varona
LOG IN
Published by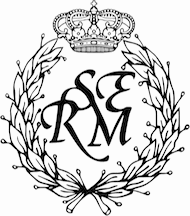 La Gaceta de la Real Sociedad Matemática Española
adheres to the Code of Practice of the European Mathematical Society.
---